Our Products

Dimensions
Inches: 6 x 6 x .118"
Metric: 157.4 x 157.4 x 3mm
Quantity
20
Technical Drawing
Downloads

Download Drawing PDF File
Order Now
Contact us online
for more information, or call toll free (800) 350-7711.
More Products
6 x 6 x .130"
Stock ID: 20S-6062w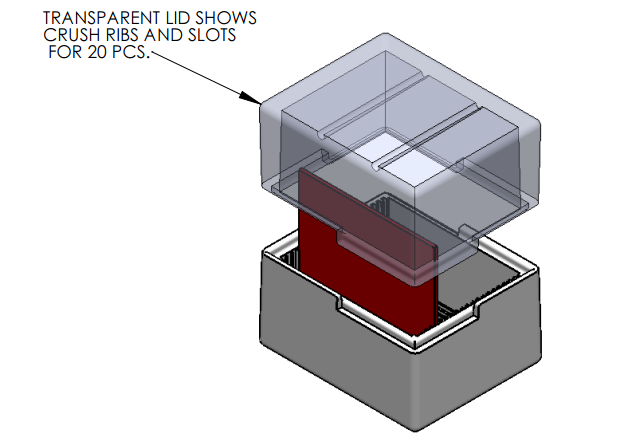 Product Overview
Static dissipative 20 count package for 6 inch square or round.
Image 1 shows cross section of the box with two reversible halves. This is the smallest box available in the word to ship 20 six inch wafers.
Share this product