Our Products

Dimensions
Inches: 3.5 x 3.5 x .125
Metric: 88.9 x 88.9 x 2.4mm
Quantity
20
Technical Drawing
Downloads

Download Drawing PDF File
Order Now
Contact us online
for more information, or call toll free (800) 350-7711.
More Products
3.5 x 3.5 x .125
Stock ID: 20S-3562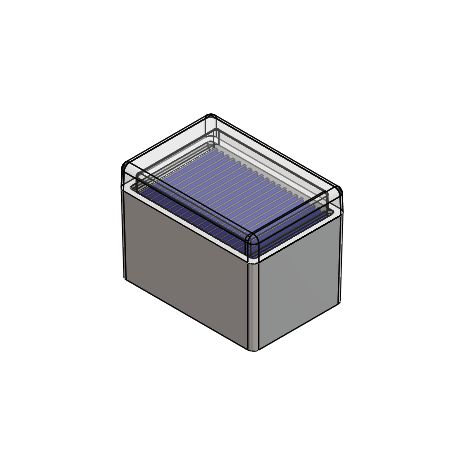 Product Overview
Static dissipative 20 count package for 3.5 inch square or round.
Rectangular parts can be held using the deep lid, available as an option. Image 1 shows cross section of the box with a flat lid.
Share this product