Our Products

Dimensions
Inches: Open
Metric: Open
Quantity
10
Technical Drawing
Downloads

Download Drawing PDF File
Order Now
Contact us online
for more information, or call toll free (800) 350-7711.
More Products
Open Fiber Tray-10 connector pockets
Stock ID: FCSP-10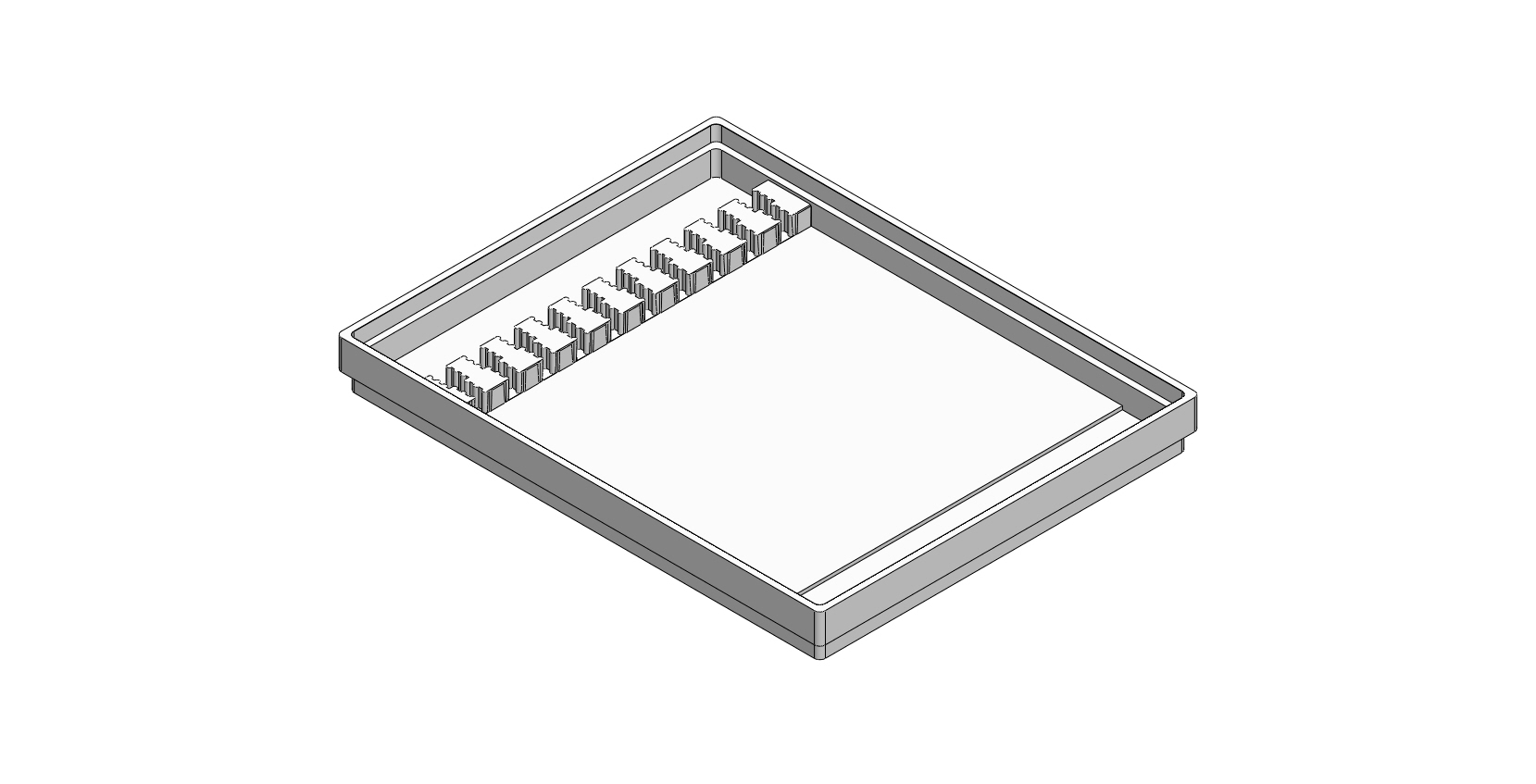 Product Overview
Static Dissipative tray with open area for fiber assemblies. 10 press-fit connector pockets, Stackable Trays. Press-fit fiber locks available as an option to gently hold bare fiber so end is held over the recessed end of tray.
Share this product