Our Products

Dimensions
Inches: 1.75" x .75" x .5"
Metric: 44.45mm x 19.05mm x 12.7mm
Quantity
50
Technical Drawing
Downloads

Download Drawing PDF File
Order Now
Contact us online
for more information, or call toll free (800) 350-7711.
More Products
1.75" x .75" x .5"
Stock ID: 50-175-30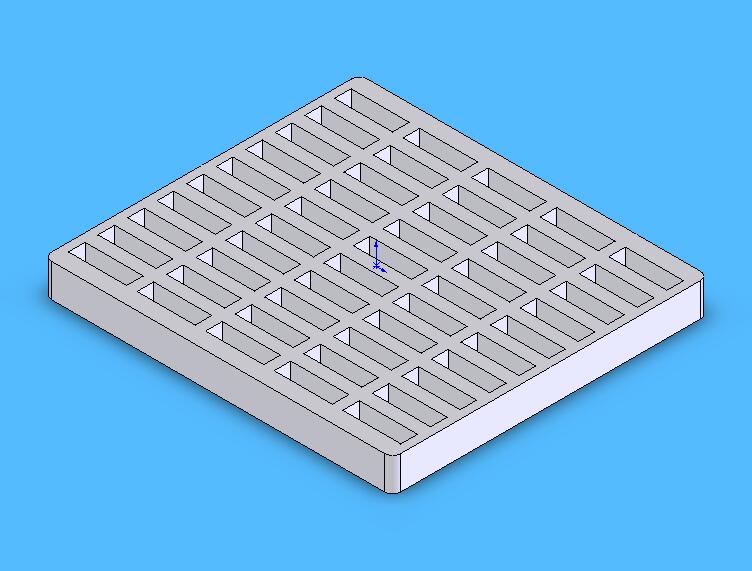 Product Overview
This 50 count tray is Static Dissipative. It will hold parts 1.75" x .75" x .5" .
This tray can be customized to hold your specific size.
You only pay for the insert to customize the existing box.
Share this product