Our Products

Dimensions
Inches: .850" x .80" x .110"
Metric: 21.59mm x 20.32mm x 2.79mm
Quantity
100
Technical Drawing
Downloads

Download Drawing PDF File
Order Now
Contact us online
for more information, or call toll free (800) 350-7711.
More Products
.850" x .80"
Stock ID: 105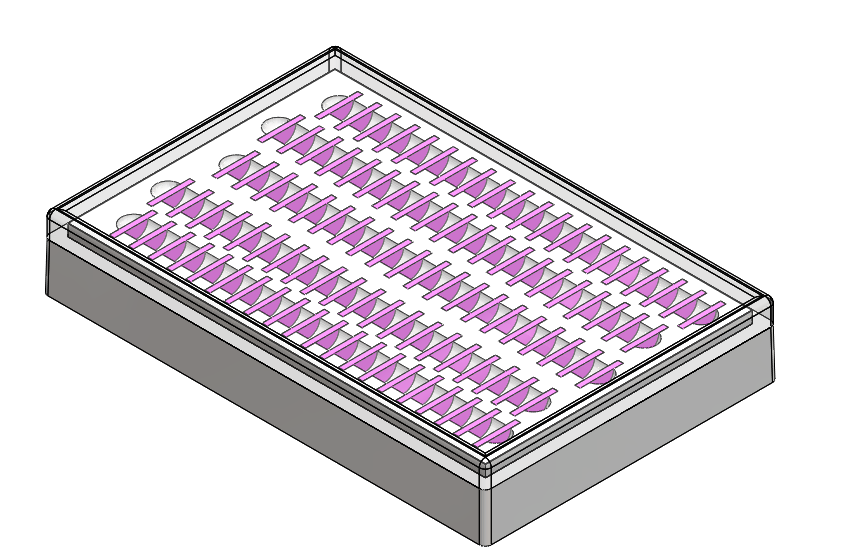 Product Overview
This 100 count box is Static Dissipative. By using #102 FLAT LID, this box will hold parts .850" long x .800" wide x .110" thick.
By using deeper lids, you can hold taller parts. Using #102D lid shown on the drawing, this box will hold parts up to 1.42" tall. Using lid #201-01 allows parts up to 1.82" tall to be protected.
A flat polyethylene pad can be used to take up space beneath the lid if your part doesn't go all the way up. This prevents parts from wiggling in their respective pocket.
Call for samples and assistance.
This box can be customized to hold your specific size. See image #2 FOR EXAMPLES of customized boxes using the same exterior size.
You only pay for the insert to customize the existing box.
Share this product