Our Products

Dimensions
Inches: .25" x .25" x .125"
Metric: 6.3mm x 6.3mm x 3mm
Quantity
10
Technical Drawing
Downloads

Download Drawing PDF File
Order Now
Contact us online
for more information, or call toll free (800) 350-7711.
More Products
.25" OD or square
Stock ID: 10S-250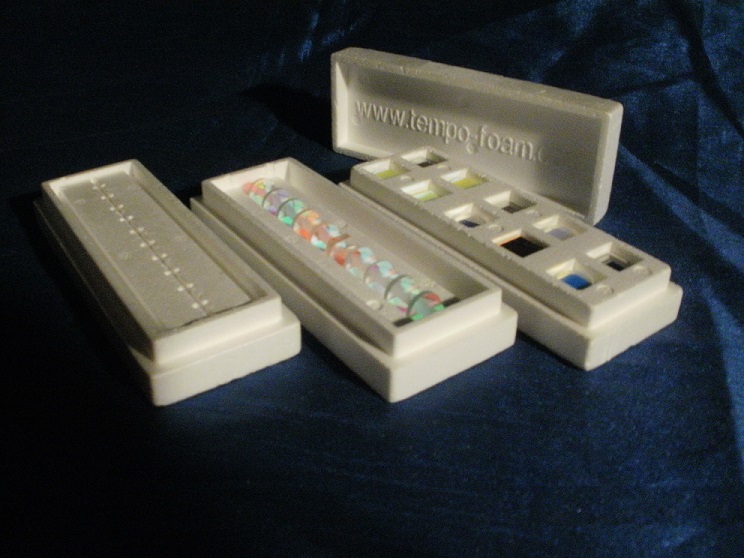 Product Overview
This 10 count box is Static Dissipative. It will hold parts .25" square x 2.8mm thick.
Call for samples and assistance.
This box can be customized to hold your specific size. See the main image for the 10S-250 on left and two examples of customized boxes using the same exterior size.
You can have exact interior needed and only pay for the insert to customize the existing box.
Share this product