Tempo On the Road
Doug travels the world to exhibit Tempo's precision molded foam.
SPIE Optifab
May 11 - 14, 2009 . Rochester, New York . Table: 1330, 1332

SPIE Optifab, organized jointly by SPIE and APOMA, is the largest optical manufacturing conference and exhibition held in North America. This is the premier event to meet with top companies and to learn about the latest optical fabrication technologies.
Event Website
OFC 2009
March 24 - 26, 2009 . San Diego, California . Table: TBA

OFC is the largest global conference and exhibition for optical communications and networking professionals. For over 40 years, The Optical Fiber Communication Conference and Exhibition (OFC) has drawn attendees from all corners of the globe to meet and greet, teach and learn, make connections and move business forward.
Event Website
West Pack
February 10 - 12, 2009 . Anaheim, California . Table: 4635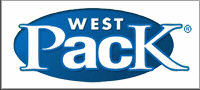 Over 2000 of the most innovative suppliers will be ready to meet you in person to demonstrate the latest ground-breaking technologies and help collaborate on your packaging challenges.
Event Website
SPIE Photonics West
January 24 - 29, 2009 . San Jose, California . Table: 5060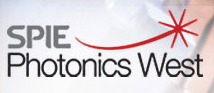 SPIE Photonics West, the #1 laser, photonics, and biomedical optics conference: 20,000 attendees, two exhibitions with more than 1,250 exhibiting companies, 70 special events, 4,800 papers in the areas of biomedical optics, optoelectronics, industrial lasers, nanophotonics, MOEMS-MEMs, and more.
Register today
.
Event Website
OSA Annual Meeting
October 01 - 02, 2008 . TBA . Table: TBA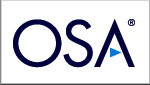 These meetings focus on timely topics in optical science and engineering and provide a place for members to exchange ideas and to expand their network of colleagues in both academia and industry.
Event Website
SPIE Optics+Photonics
August 02 - 06, 2008 . San Diego, California . Table: 2022

SPIE Optics + Photonics, the largest international, multidisciplinary optical sciences and technology meeting in North America. The meeting where the latest research in optical engineering and applications, sustainable energy, nanotechnology, and organic photonics is presented.
Event Website
Optatec International Trade Fair
June 17 - 20, 2008 . Frankfurt, Germany . Table: E33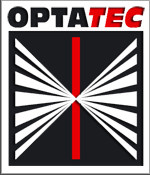 The Optatec international trade fair for optical technologies, components and systems provides the optics industry with the world's leading information, communication and business platform at the Frankfurt Exhibition Centre.
With its biennial schedule, Optatec focuses on the industry's innovation potential like no other event of its kind. In cooperation with technological and institutional partners including the SPECTARIS association for the high-tech industries, Optence and OptecNet, Optatec offers an international showcase for advanced technologies. Roughly 570 exhibitors from Europe and all over the world display future technologies from the field of industrial optics and take advantage of Optatec to present their innovations and product premieres.
Event Website
Photonics North
June 02 - 04, 2008 . Montreal, Canada . Table: 32

On behalf of the Canadian Photonic Industry Consortium and the Quebec Photonics Network, we would like to invite you to Montreal at the Convention Center for the international Photonics North conference on May 16th-18th, 2011. It will be a great opportunity to network with researchers and companies in photonics and to learn about the most recent scientific developments in photonics.
Event Website
Society for Information Display
May 18 - 23, 2008 . Los Angeles, California . Table: TBA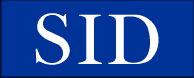 SID's Display Week is the premier international event for the electronic display industry, where breakthrough technologies are introduced. Display Week offers synergies unparalleled by any other display event, comprised of attendees and exhibitors representing the foremost display-engineering talent from all over the world, as well as leaders representing both the commercial and consumer markets.
Event Website
CLEO QELS 2008
May 06 - 08, 2008 . San Jose, California . Table: TBA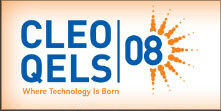 CLEO (Conference on Lasers and Electro-Optics) serves as the premier international forum for scientific and technical optics, uniting the fields of lasers and opto-electronics by bringing together all aspects of laser technology, from basic research to industry applications.
Event Website
Prev
2
3
4
5
6
Next